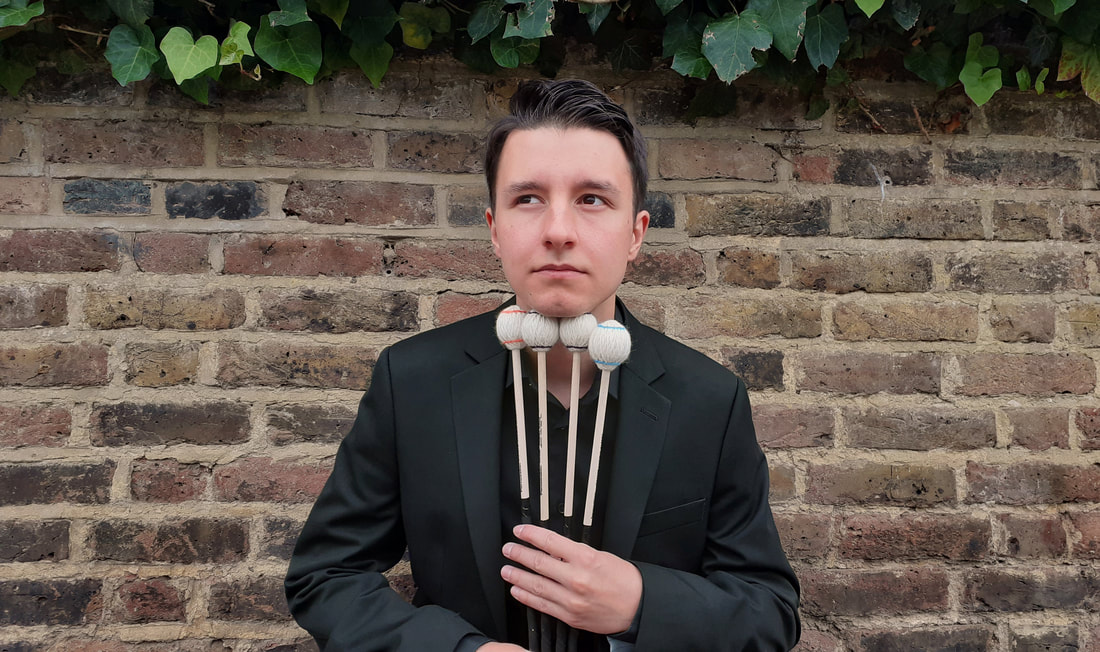 Born in Madrid and raised in London, Isaac Harari is a multi-talented percussionist and drummer who has been shaping his life around artfully hitting things since the age of seven. His musical training began on the piano at age five, but it was when he began to play the drums two years later that he struck upon the thing he wanted to do for the rest of his life. He began lessons in orchestral and solo percussion in 2011, going on to join the Royal College of Music's Junior Department in 2017. He was a two-time London finalist in the Yamaha Futurebeat competition in 2017 & 2018. In 2020 he was a BBC Young Musician category finalist, and won a full scholarship to study at the Royal College of Music as an undergraduate that same year. In 2023 Isaac was awarded the prestigious Yamaha Music Europe Foundation Scholarship. He has also been selected as a member of the 2021 World Percussion Group artist roster, a semi-finalist of the Southern California Marimba International Artists' Competition, and a semi-finalist of BBC Young Jazz Musician 2022.

Isaac regularly gives concerts and records with Sirocco Duo, Jam Division, Rothko Collective, High Wire Baroque and the RCM's percussion quartet PERC'M. He has given solo recitals in the Royal Albert Hall's Elgar Room and in the RCM as a Gordon Turner Competition finalist, and recitals with Sirocco Duo in St Mary's, Barnes, and the Cuckfield Music Festival, of programmes including a world premiere. He has performed with the Royal Philharmonic Orchestra, The Duet Philharmonic, Horsham Symphony Orchestra, the RCM Symphony Orchestra and the Thames Valley Youth Orchestra in major venues including the Royal Albert Hall, the Royal Festival Hall, Cadogan Hall, the Purcell Room, St. John's Smith Square and Blackheath Halls. For two years, he was a member of the National Youth Percussion Orchestra. As a drummer, he has performed repeatedly at the 606 Club.

Isaac was both the 15-18 Group Winner and Overall Winner of the Leonardo Aggio Trust Awards in 2020. Over the years he has been supported by the AYM Chris Isaac Award and the Universal Music UK Sound Foundation, and is an Awards for Young Musicians alumnus and mentor on the Talent to Talent programme.
​​